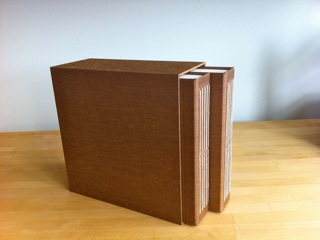 Photographers are some of our favorite clients here at HSS. Some wedding photographers have us create a line of custom products especially for their clients. Below are some of our favorites: Albums in slipcase, and tri-fold albums for Aisha Harley Photography:
Ribbon-Bound Trifold Albums for Lauren Brooks Photography:
Album with Bamboo Cover and Leather Spine for Leah Verwey:
DVD Folios and Photo Boxes, also for Lauren Brooks:
We love working with new photographers to create something unique
to their aesthetic. Feel free to call or email to find out more.